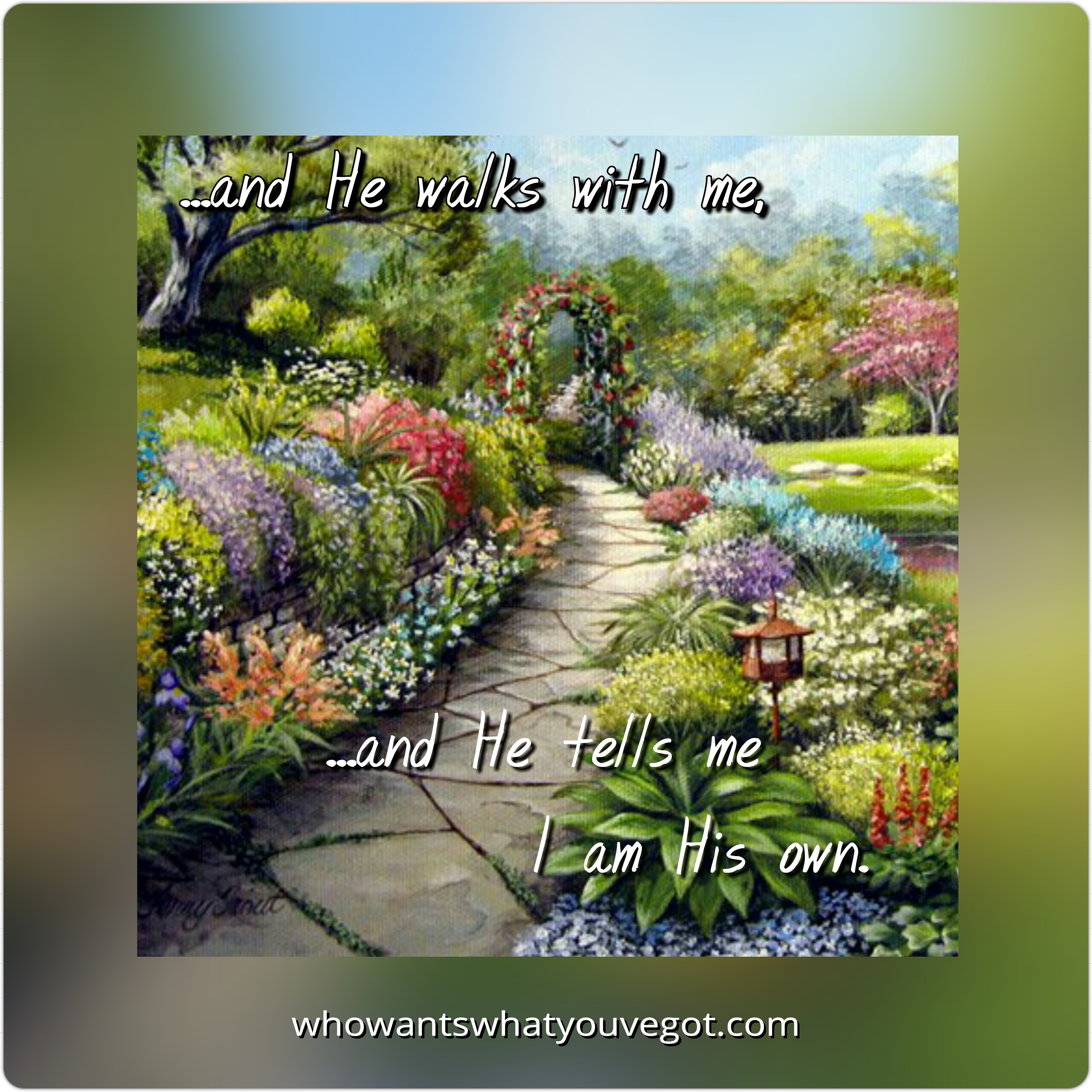 Constant companionship is My gift to you each day. No matter what circumstances you find yourself in today, no one can take away this glorious gift! It's mana for your taking; come and gather your daily portion of My Grace that is lavishly spread before you.
Take Me with you when you leave your secret place and trust Me as you make decisions today. Just as I have nourished you for the day, I have also given you a clear mind and a pure heart. Go and expect My Glory to lead you…
#whowantswhatyouvegot?