WHO WANTS WHAT YOU'VE GOT?  became a frequent cliché after I attended my first ever Spirit-filled service at a small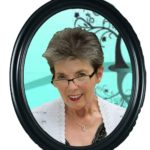 Methodist church in Southaven, Mississippi. Even though I did not understand all that I was experiencing, I felt an electric energy in that gathering… and I wanted some of that!
It was in this church that my family found unconditional love, acceptance, JOY, and peace. It was a hiding place; it became a nurturing family of God that taught me that "the JOY of the Lord is <truly> my strength." Nehemiah 8:10
No higher compliment can one pay me than to want what I've got – then I get to tell them. To God be the glory for the things He has done!