Do you truly want to hear My voice, timid one? Do you want to entrust your worries into My care but struggle to know how? Truly, I tell you that you must do nothing except sit in My Presence and invite Me to share in your day.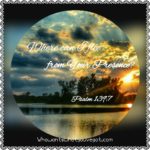 Give to Me all that concerns you. Let Me set you free from the fear that is hiding deep within you. It all begins… in My Presence.
Rejoice in this day that I have made! Trust that I Am abundantly present, regretting nothing, allowing Me to be bigger than your circumstance.
#whowantswhatyouvegot?