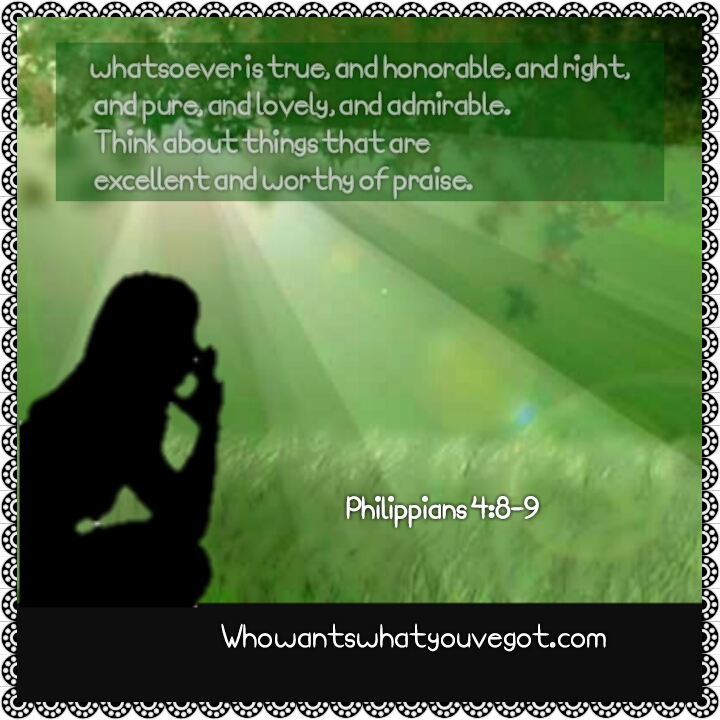 The secret to success in this world is trusting Me with your whole heart and keeping your eyes upon Me rather than your problem. As you focus on the things that I set before you – things that are true and noble, things that are pure and just, lovely and of good report – you will soon realize that the obstacles in your path are behind you.
Yes, My child, I AM the Good Shepherd who leads you gently through the day. Expect to be delivered from every oppression that would distract you because you are Mine.
#whowantswhatyouvegot?