No matter what is going on in your life, you can find joy in My Presence. My Joy is what your spirit hungers for even when your flesh is craving temporary happiness. Understanding the difference is one more step into a mature relationship with Me.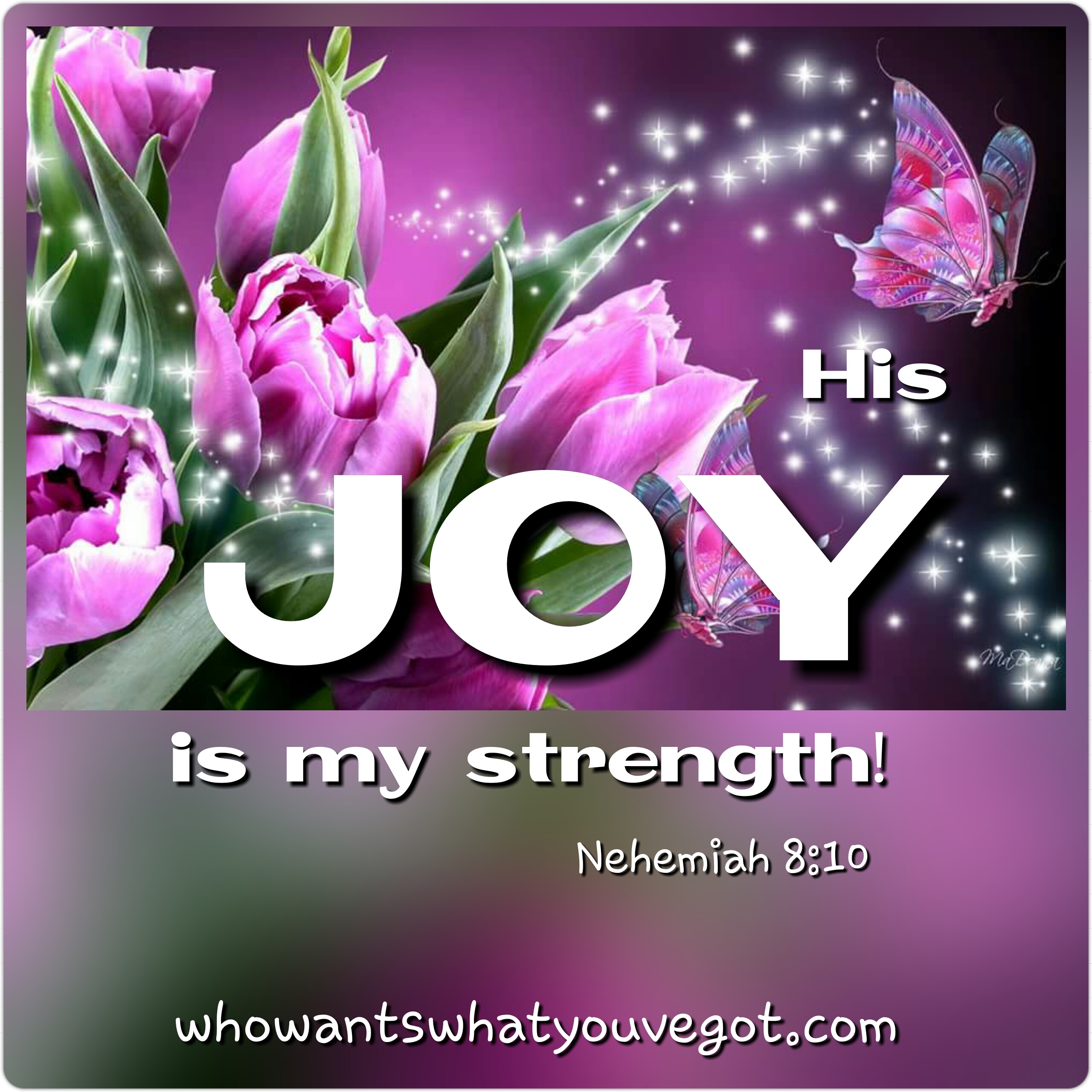 Yes, this is a day that I have planned for you; let's rejoice in it together. The Joy that floods your soul will overflow and touch others in your path. Be ready to share your source when someone wants what you've got.
#whowantswhatyouvegot?