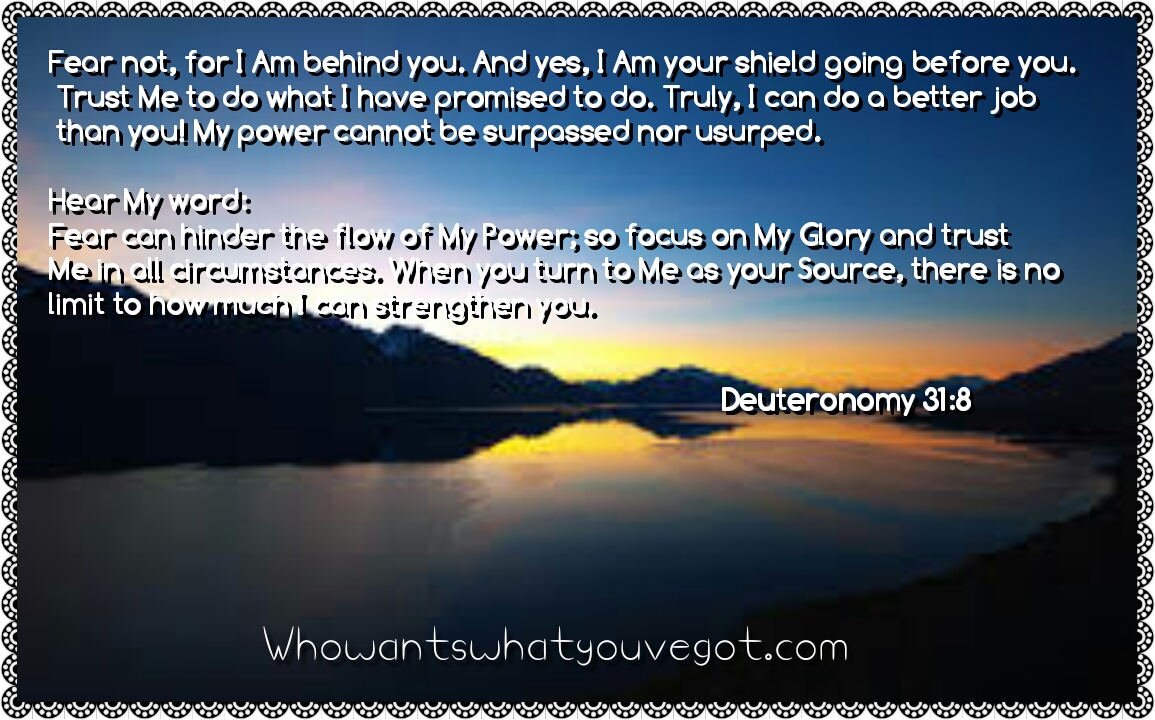 Fear not, for I Am behind you. And yes, I Am your shield going before you. Trust Me to do what I have promised to do. Truly, I can do a better job than you! My power cannot be surpassed nor usurped.
Hear My word: fear can hinder the flow of My Power; so focus on My Glory and trust Me in all circumstances. When you turn to Me as your Source, there is no limit to how much I can strengthen you.
#whowantswhatyouvegot?