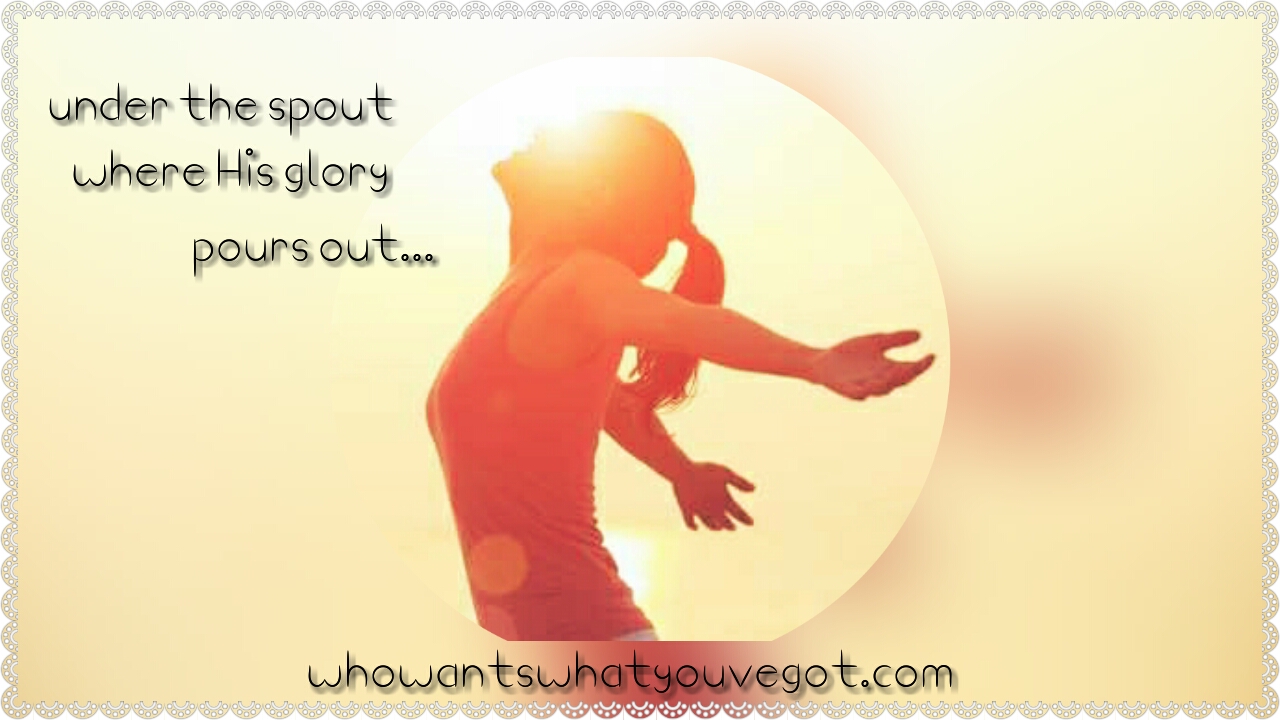 Will you gather with My people today in the sanctuary so you can experience My unconditional love and know that you are completely understood? Through My eyes you are clothed in robes of My righteousness, cleansed by My blood.
Rejoice with others in My Presence as you experience My Spirit within you, holding you, loving you….changing you from glory to glory. Indeed, dance before Me in obedience to My Word.
#whowantswhatyouvegot?